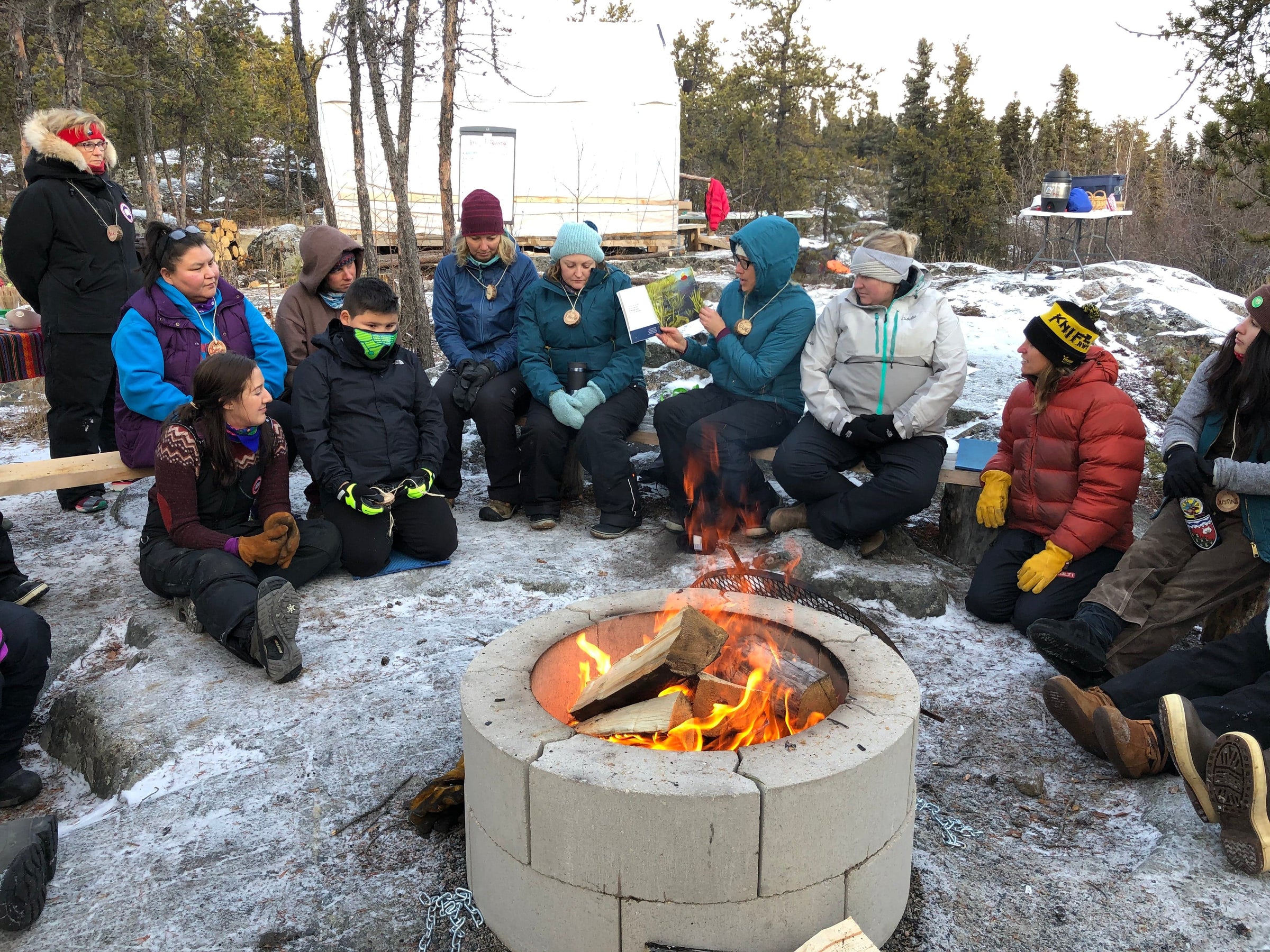 Social Impact is
Our Business
It feels so good to support a Northern business that centers traditional knowledge, teachings and climate justice at the heart of their work. Love these warmers so much, they're a winter comfort both my friends and I look forward to!
- Chúk Odenigbo, Environmental Scientist, Montréal, QC
You are making a difference!
$1 from every product purchased is contributed to On-the-Land initiatives for children and youth, educators and Indigenous knowledge holders.
Where Your Contributions Go
CNAC
The Child & Nature Alliance of Canada offers outdoor education training. Your contributions support the bursary program for Indigenous educators and make it possible for Indigenous Elders to participate and enrich workshops.
Bushkids NWT
Bushkids offers on-the-Land programming for youth and outdoor education training for educators. We provide subsidies for Indigenous Elders, children and their families, as well as wild food for the program.
Shop Warmers
Dechinta
Dechinta is a Northern, Land-based and university-credited decolonized education centre for Indigenous learning and research. We contribute warmers to help Elders, instructors, students and youth stay warm out on the Land!
Local Community Sponsorship
Aurora Heat is a supporter of the local 'Big Fun' snowboarding event and of a female hockey team to attend the NWT Pond Hockey tournament.